Coaching for Individuals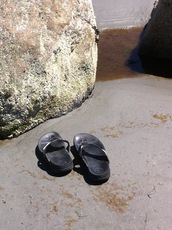 Life doesn't't come with an instruction manual—we're all left here to create our own individual paths. It's hard to see the way, and sometimes there are challenges, but I'm here to tell you that there's no reason to panic. As your life coach, I will be your "goals doctor", helping you uncover what you really,
really
want to do, and together, defining a set of challenging, integrated goals you are eager to
work
on
.
Through creative coaching strategies and motivational techniques, you will make step-by-step progress, building your goal-setting skills and confidence along the way. I will provide you with the support, structure and accountability you need to catapult into action, holding your hand as you navigate through each setback and cheer you on after each accomplishment.
I'm here to let you know that you can feel more personally and professionally fulfilled. It's simply a matter of finding the right tools for you. I can show you how to combine the latest goal-setting strategies, your own personal character strengths and the principles positive psychology, to improve your performance and well being—for life. Coaching is right for anyone who sees change as a big gap and needs a bridge to make the
jump,
or who feels stuck in the status quo or caught in a loop. It will take practice, and it may not be easy, but with me as your coach, I promise you it will definitely be fun
My coaching has lead directly to transformational success for clients:
making a career transition
returning to school or work
working on a big project (dissertation, book, marketing campaign, startup)
seeking a better work/life balance or better health (through fitness and diet)
struggling in school or taking a gap year

Want to learn more about how my coaching can help you? Contact me to sign up for a free initial coaching consultation. I'll give you a little perspective about setting goals and introduce you to ways to make change in your life. I look forward to hearing from you!